by Raymond Ibrahim
Special to IPT News
September 10, 2012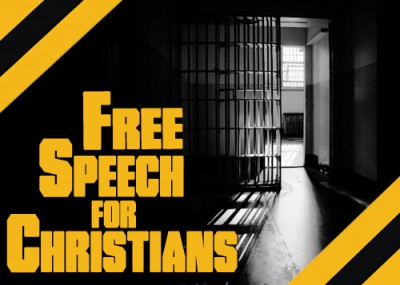 Two Christians living in the Islamic world under arrest and awaiting execution—the one charged with apostasy, the other with blasphemy—were just released. According to a September 8 report on
CNN
, "A Christian pastor sentenced to death in Iran for apostasy was reunited with his family Saturday after a trial court acquitted him... Pastor Youcef Nadarkhani, born to Muslim parents and a convert to Christianity by age 19, was released after being held in prison for almost three years under a death sentence.... Setting aside the death sentence, a trial court convicted Nadarkhani of a lesser charge—evangelizing Muslims—and declared that his prison sentence had already been served... His case drew international attention after his October 2009 arrest, and the 34-year-old pastor refused to recant his Christian beliefs." In a separate story published the
same day
, "Pakistani authorities on Saturday released a teenage Christian girl detained over accusations of blasphemy," for allegedly burning pages of a Koran. Up till then, local Muslims were calling for the death of the 14-year-old Christian girl, Rimsha Masih, warning that, if released, they would
"take the law into their own hands."
Why were these two Christians released—when both apostasy and blasphemy are great crimes in Islam? Is this a sign that Iran and Pakistan are reforming, becoming more "moderate"? One U.S. paper, for example, optimistically offers the following title,
"Rescue of Christian Girl may be Turning Point in Abuse of Blasphemy Law."
Read More
...
Tweet